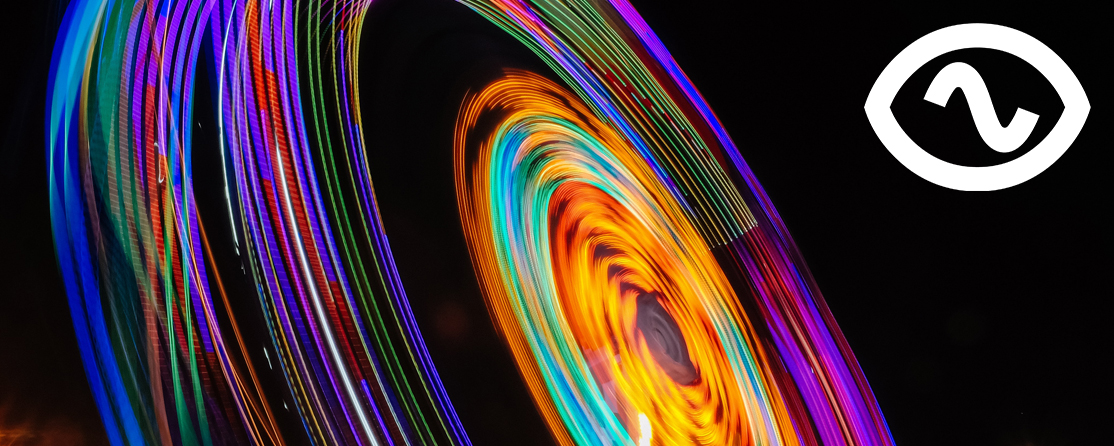 Triad Season is Here
Alongside the colder climate, seasonal plans and parties, matching pyjamas and Christmas shopping, November to March is the only time for the UK energy industry to experience the three identified National Grid periods known as Triads. We have prepared this article as a guide for what to expect, and what Limejump has prepared in relation to these occurrences.
What are Triads?
Triads are the three half-hour settlement periods with the highest system demand between November and February, separated by at least ten days. National Grid uses these specific Triad days to determine TNUoS charges for customers with half-hourly metering (typically large or medium industrial and commercial customers and smaller generators).
What is the consequence of a Triad period?
It is costly for sites to consume electricity during a Triad period. For sites producing electricity over a Triad period, National Grid pays these sites additional monies. Thus, National Grid are trying to incentivise less peak demand/more generation during Winter.
When do the Triads occur?
Triads typically occur during winter evenings, between 16.30 and 18.30, when industrial demand coincides with residential energy requirements. National Grid does not indicate Triads in advance. However, with our advanced analytical forecasting ability, we can provide alerts when these price critical times may occur.
Despite these technological tools, it is not possible to define precisely when a Triad has taken place until the end of March (i.e. when the traditional winter season is over). At this time, National Grid will publish their report on these Triad dates which will indicate the action taken by Limejump on behalf of our customers.
How do we forecast Triad events and alert our customers?
Limejump provides stochastic forecasting (meaning Limejump uses random probability distributions or patterns to forecast) and alerts for potential Triad periods to all its customers.
Our model provides an initial probability of any given day featuring a Triad scenario and a broader probability window of a Triad occurring. We produce a critical alert window within this probability window, which will reflect the one hour that a Triad may take place and the probability of a Triad event in the form of a severity classification – High, Medium and Low.
While these forecast and alerts are not guaranteed to identify all Triad events, and we take no responsibility for missed Triads, we have developed our system to provide all customers with the best available information with which to plan and react as decided.
These are the steps we take
We issue at least one alert during the days that Limejump identifies as potential Triad days.
A second alert may be issued closer to the delivery window (typically around 15:00) if there is a change in the initial forecast (this may be the first alert if the updated forecasting increases the potential of a Triad event – from no Triad to a potential Triad).
The possibility of further Triad alerts being released as updated market forecast information is received across the day of a Critical Triad Window may change, and we will update customers accordingly.
What is changing this year?
Ofgem announced in June 2017 that it would implement steep cuts to small generators who receive payments when generating during a Triad. Several companies challenged this, but these were rejected in June 2018 by the UK High Court. Winter 2019 / 2020 will be the second year in which the Triad benefit will be cut by approximately 50% in comparison to last year's rates, see here: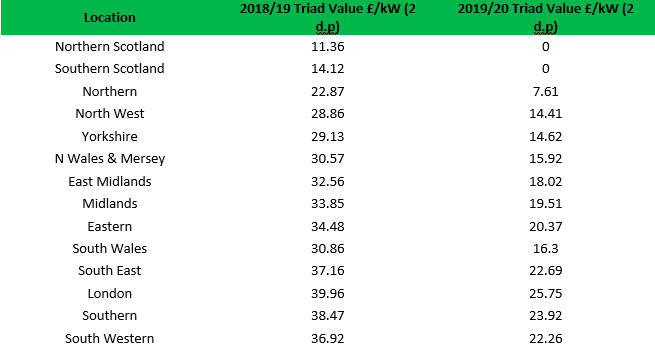 For the latest Triad information, Limejump customers can contact their customer services team by email, phone or on Live Chat within the Limejump portal and emails and alerts will be issued when required. If you are interested in how these Triad services could aid your business energy interaction or costs, get in touch with our team at info@limejump.com.