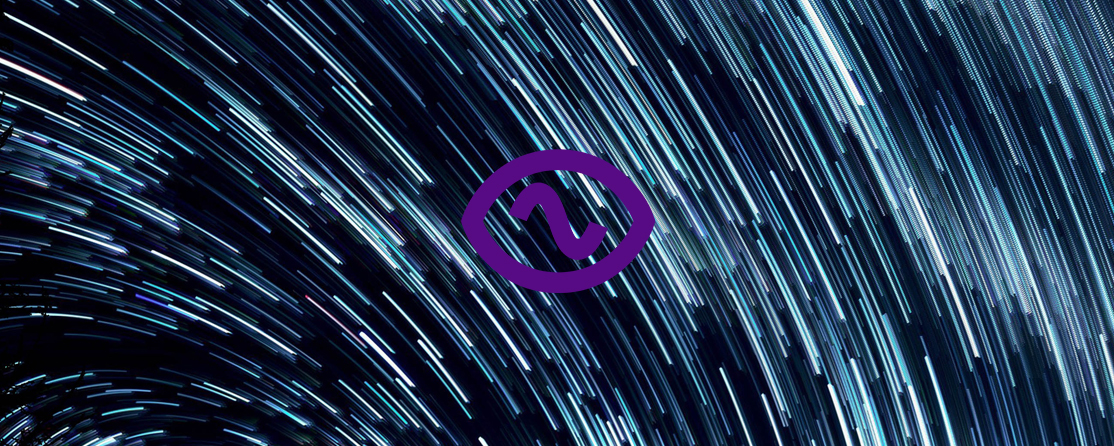 The Week in Flexibility: The week comes up short and Storm Dennis brings system negativity
After a turbulent weekend with Storm Ciara (8/9 February), last week kicked off with short power system for most of the day, with exceptionally high demand prompting National Grid to update its forecasts by around 1GW within day.
Wind delivered well across the day, with circa 13GW, but National Grid was forced to turn off a large number of wind farms to reduce constraints in the network and bring more CCGT power into the fray to compensate.
Short woes continued on Tuesday when we saw a number of plants having issues kicking in for the morning peak – taking between 1.5-2.5GW out of the power system; however demand was at a seasonal low there was still enough overall plant to keep system price below £50/MWh. Tuesday's NIV averaged 200MWh short overall and the day saw yet more wind curtailment. The highest system price was in periods 36 and 37 at £51.15/MWh with Ffestiniog being the highest accepted offer at £100/MWh.
This weekend just past saw another named storm – this time Dennis – and with it, a different set of weather. We saw slightly lower wind speeds than with Ciara the previous week, but higher amounts of rainfall and the Environment Agency issuing multiple flooding warnings. Storm Dennis saw the Day Ahead auction outturn at negative prices for Saturday, with generators paying to generate power. Typically, only plant receiving a form of subsidy would do this, since the subsidy could be higher than the cost to generate (in the auction). See below Day Ahead Prices plotted against System Prices (cashout).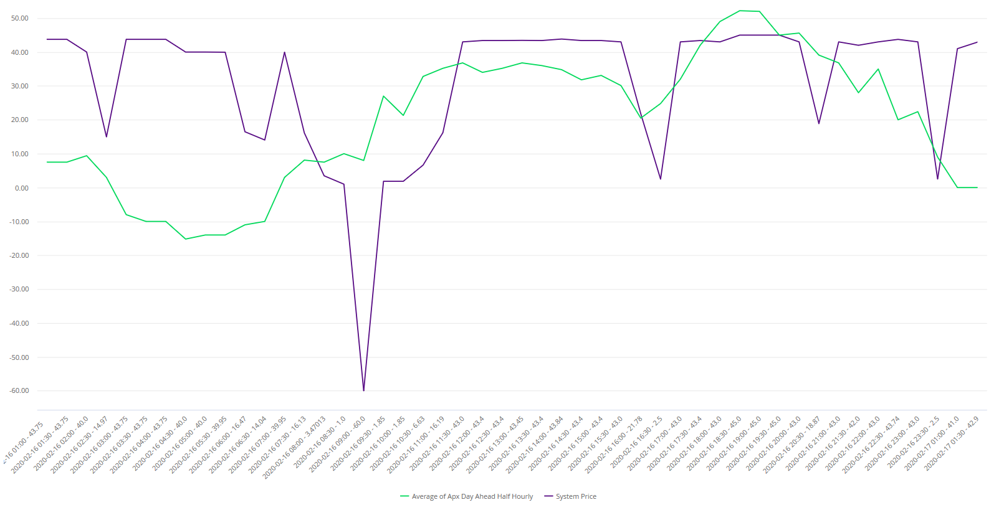 Negative Day Ahead prices are still relatively infrequent in the UK and we tend to see them with extreme wind causing oversupply of power.
On Sunday, the system was oversupplied due to high wind out-turn (12.5 GW) coupled with low demand and low gas prices. Due to this oversupply, the system fell short of the £50 level, capping at £45.00/MWh from 17:30 to 18:30. There was also a marked crash in price at 08:00 am, sending the system down to -£60.00/MWh before recovering back into the positive.
In comparison, Germany DA prices on Sunday witnessed 23 negative prices. As wind capacity keeps increasing, these negative prices will be more and more part of the future of the power market.
Flex in numbers:
 Top System Price of the week: £69.20/MWh
Lowest System Price: -£60.00/MWh
LJ Instructions: 39