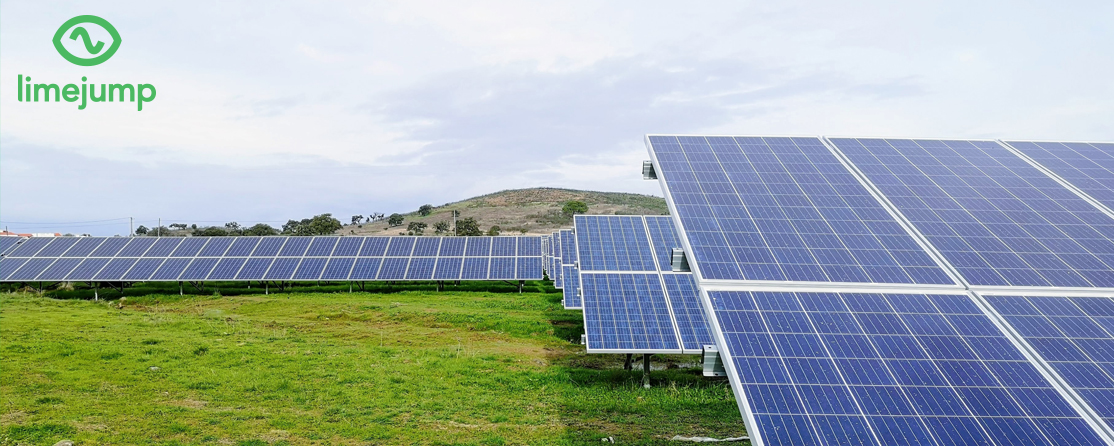 The Week in Flexibility: Rapid Response Prevents UK Interconnector Woes
Each week, we take a look at the week in flexibility trading that has just been, and a look at what's next. Enjoy our latest instalment.
Last week started on a huge high as the UK cantered towards a whole week without coal generation. Not only were we smashing the previous record of no coal usage (and it is worth remembering that it was only set last month).

This 192 hour run was the longest time the country had gone without the fossil fuel since 1882, when the first plant opened at Holborn in London. As a business who consider replacing the use of coal generation in totality from the UK energy system as one of the steps required to achieve our ultimate purpose, 100% trullly renewable energy powering the world, we are immensely proud of the small part we played in this UK-wide achievement. We expect to see this new record broken soon > 200hr coal-free is within our reach and something we must all strive for to support the global push to eradicate carbon and mitigate the effects of climate change.
On to the rest of the week…
As we all got back to work after the bank holiday weekend, National Grid demand forecast predicted a 2GW spike at 8 am followed by a drop off after the morning peak. However, this spike never materialised, and the system was long, and it was a busy morning for our aggregated portfolio. This 'long' meant the grid was forced to take action and flexible CCGTs like Damhead Creek (T_DAMC-1), Rocksavage (T_ROCK-1) and Spalding (T_SPLN-1) answered the call to turn down.
Wednesday bought a System Price that was decoupled significantly from auction results for delivery as prices varied in what turned out to be a volatile weather and system price day.
In the early hours, we saw NIV flip from positive to negative as National Grid contended with a system that was changing from long to short with regularity. During this time prices reached their lowest point of the day at £29.54/MWh with wind generation picking up significantly. However, during the morning rush (0600-1000) the rising wind output couldn't fill the gap of an under forecast overall generation, so National Grid turned to the Balancing Mechanism for a large volume of supply to balance the short system.

Thursday saw Limejump spring into action when the NEMO interconnector tripped, this caused frequency to fall to 49.55Hz.
From c.1300-2000 the UK was missing a staggering 1GW of supply from Belgium. Our rapid response was able to support efforts to replace this gap and ultimately keeping the UK lights on, while securing optimal prices for our customers.

The day also saw the end of the coal-free run. Beginning with high wind generation (~7GW) but as a steep decline across the day fluctuated from forecasted volumes and National Grid found themselves managing a short system and bringing on coal. The point of the day where the system was the shortest was in SP 35. At this time NIV was +1099 and with the highest System Price of the week at £157.38/MWh. Other participants included Cruachan-1, Errochty G1,3, Sloy, and Glendoe and so collectively set the price (with the additional £7.38 due to a Buy Price Adjuster).
We anticipate this week to be full of interest with the 1GW BritNed (the interconnector with the Netherlands) off the whole week for maintenance.
The sunny weekend brought an oversupply of power into the system – much of it solar peaking at 8.4GW on Sunday. On Sunday, System Price remained low, underscoring the average Day-Ahead auction prices for most of the day. Across the weekend we were pleased to bring instructions to our biodiesel assets within the aggregated unit as part of our dispatch action. This would not have been able to participate if solely hedging in the Day-Ahead. This supports Limejump's Dispatch asset technology agnostic approach, delivering access in the balancing market.
So far this week, Monday morning brought a short-lived spike in System Price during the morning peak which has since dropped back to the £30-34 level as the system is oversupplied due to the strong solar generation currently present.
Flex in numbers:
Total number of instructions for Limejump: 90
Top System Price of the week: £157.38
Lowest System Price: £12.37
Disclaimer
This document has been prepared by Limejump and is provided to its recipient on no-reliance basis, free of charge and voluntarily. The data and analysis in this document is owned by Limejump, unless where stated otherwise. The recipient shall not distribute the document to people outside of its organisation. Whilst Limejump has taken reasonable care in preparing this document, no representation or warranty, either expressed or implied, is made as to the accuracy or completeness of the information that it contains. This document does not constitute professional advice, delivery of service or performance of a contractual obligation by Limejump. Parties using information in here should make their own enquiries and obtain independent verification as to its accuracy and suitability for the purpose for which they intend to use it. Neither Limejump nor any other companies in the Limejump group, shall be liable for any error or misstatement or opinion on which the recipient of this document relies and does not accept any responsibility for any costs, damages or losses which may be incurred as a result of the reliance, use or unlawful distribution of this document by its recipient.