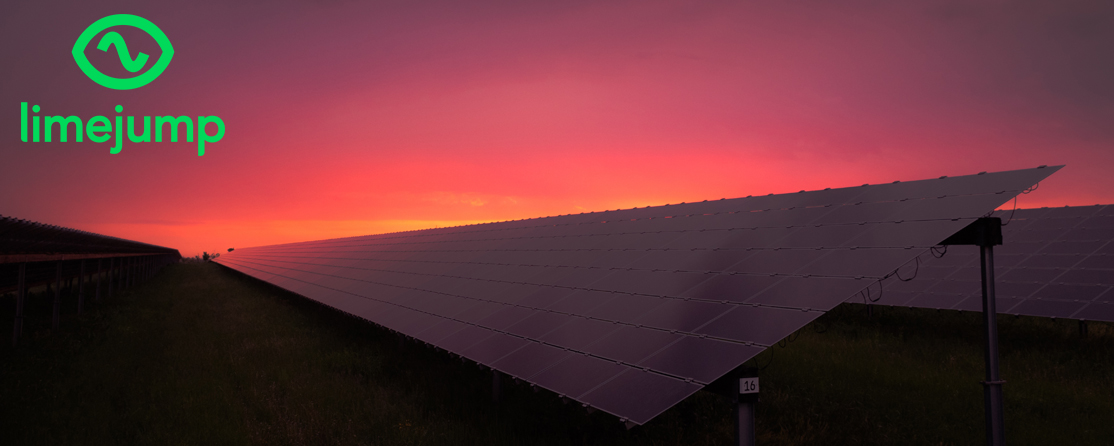 The week in flexibility: A week of solar highs clouded by the weekend
Each week, we take a look at the week in flexibility trading that has just been, and a look at what's next. Enjoy our latest instalment. The week kicked off with strong input from solar and wind. Monday's solar output reached 9.47GW at around noon, surpassing a previous high of 9.38GW from May 2017.
The system was seen strongly oversupplied during the day, with the exception of demand peak times where System Price peaked between 20:00-20:30. Cruachan Power Station set the price at £93/MWh. This meant Limejump's solar assets enjoyed 16 instructions and accessed additional revenue that would not be possible unless supported by Limejumps strategy.
Tuesday saw the solar record tumble again as generation topped out at 9.55GW – again around midday. A warm, sunny and dry Tuesday contributed generally low System Prices which mostly turned out below the Day Ahead prices. A solar bump caused a long system which National Grid managed by turning down CCGT generation and the lowest System Price was observed in SP 15 when prices came out at £17.50/MWh. This was set by a turndown request at Peterhead-1 for ~75MWh. Conversely, the highest price was seen in the lead up to the evening peak during SPs 38,40,41 reaching £83.50/MWh. The large spreads delivered ~£800 for Limejump clients across our dispatch offerings.
As we hit mid-week, the pleasant weather spell saw prices turning out below the Day-Ahead auction prices. The highest System Price was seen in SP35 and at this point prices were set at £84/MWh with a fairly strong positive NIV of +254 indicating National Grid was generally short, with a number of generators asked to ramp up at this price point, yielding ~£1200for those managed through our asset dispatch. As the weekend approached, Thursday bought an average System Price of £27.35/MWh while net imbalance volume averaged 358MWh long. We also saw a forecasting mismatch – with peak demand forecast at 32.2GW between 8:30 and 9:00 whilst the actual demand peak hit between 9:30 and 10:00 at 33.5GW. Fortunately for Limejump customers, our trading team had a more accurate view from our AI-powered forecasting, therefore, were able to identify this error and adjust our trading strategy accordingly.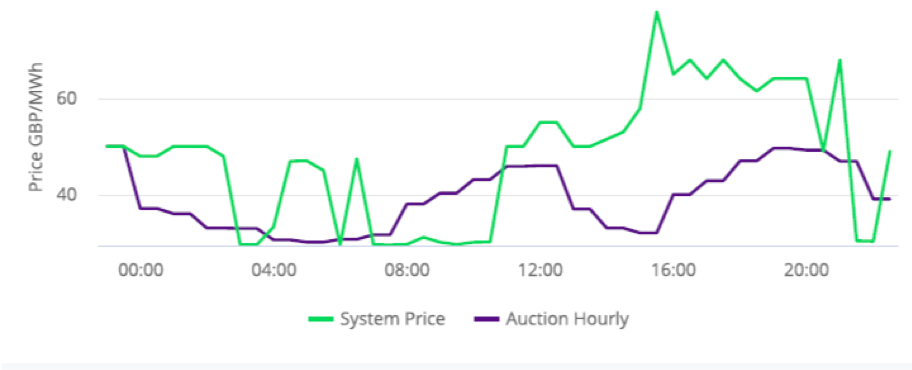 The weekend ended the solar dominant run and the clouds bought a change in System Price. Sunday, in particular, was interesting. After the initial morning hours featuring a System Price hovering around the £30/MWh mark, the under-delivery of solar as the day went on shifted the system imbalance ever higher. System Price eventually peaked during SP32 with Staythorpe Power Station setting the price at £78/MWh. Overall the week once again brought renewables to the front proving that a coal-free world is just over the horizon.
Flex in numbers:
Total number of instructions for Limejump: 64
Top System Price of the week: £84/MWh
Lowest System Price: £1.86/MWh
Disclaimer
This document has been prepared by Limejump and is provided to its recipient on no-reliance basis, free of charge and voluntarily. The data and analysis in this document is owned by Limejump, unless where stated otherwise. The recipient shall not distribute the document to people outside of its organisation. Whilst Limejump has taken reasonable care in preparing this document, no representation or warranty, either expressed or implied, is made as to the accuracy or completeness of the information that it contains. This document does not constitute professional advice, delivery of service or performance of a contractual obligation by Limejump. Parties using information in here should make their own enquiries and obtain independent verification as to its accuracy and suitability for the purpose for which they intend to use it. Neither Limejump nor any other companies in the Limejump group, shall be liable for any error or misstatement or opinion on which the recipient of this document relies and does not accept any responsibility for any costs, damages or losses which may be incurred as a result of the reliance, use or unlawful distribution of this document by its recipient.