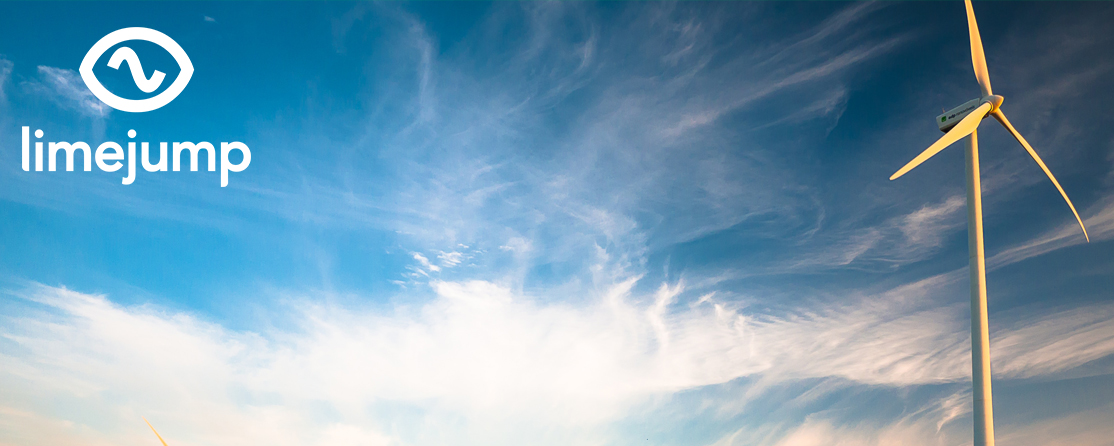 The week in Flexibility: A jumpy start to the week gives way to a record-breaking bank holiday.
Each week, we take a look at the week in flexibility trading that has just been, and a look at what's next. Enjoy our latest instalment.
It's a record-breaking moment right now. A date for the diary. As we write this the UK electricity network has functioned without coal utilisation since 11 am on May 1st, breaking the previous record for the number of consecutive hours powered without coal, currently at 146 and building. 
Before we examine how we got there… let's review the week that led up to it. We kicked off the end of April / start of May with a lot of excitement.
On Monday morning, April 29th, National Grid forecast demand to spike at 8am (HH17) and anticipated that we would see a fast drop off as an hour later. However, the actual demand profile was much smoother over the morning peak which led to very large and volatile forecast errors.

As a result, the National Grid control room utilised pumped storage at offer prices just below £100/MWh and Limejump's Aggregated Balancing Units (ABU) to manage this shifting demand profile but because of the large volume of fairly cheap CCGT in the stack, we didn't see a System Price jump. Throughout the day, the system was generally long which resulted in System Prices hovering around £30/MWh and no higher than £64/MWh.
The volatility of Monday over, Tuesday saw a healthy System Price reaching a peak of £84/MWh during SP16 with price setters including Dinorwig Power Station ( T_DINO-5 ) being actioned at £127/MWh and Ffestiniog Power Station ( T_FFES-3 ) being actioned at £100/MWh.
The middle of the week saw a System Price average of £38/MWh on Wednesday which was lower than expected, with net imbalance volume averaging at 132MW long. As we started to gear up for another welcome bank holiday weekend, Thursday saw an average System Price of £46.3/MWh while net imbalance volume provided an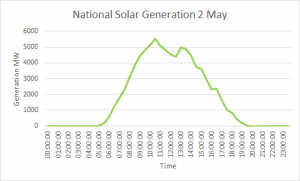 average that was 1MW marginally short. This was due to National Grid struggling to forecast high and unusually shaped solar generation which peaked at 5.4GW, supplying 11.7% of national demand. The difficulty in forecasting this was due to the flat solar peak seen on the day with generation ranging between 4.4GW and 5.4GW for 5 hours. This unexpected solar profile was caused by thick cloud cover. Another noteworthy detail on the day was South Humber Bank Power Station unit achieving the lowest accepted bid at £0/MWh.
By this point in the week, we had entered the founding days of a record no-coal period of the UK.
Renewable sources were being utilised as we headed into the weekend. However, as we hit Saturday afternoon, national demand fell to the same level as the overnight demand driven by higher than forecast supply from solar generation and supported by strong wind generation.
During this time, wind levels held at 8GW over Saturday as northerly blustery wind delivered colder weather from the North Sea.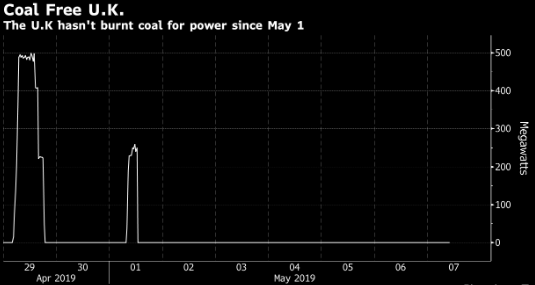 A win for low-carbon generation, but what did this mean for System Price? The wind glut helped provide a level of support to prompt prices over the long weekend. Wind fell to 5GW for most of Sunday with the grid using storage assets with fast response times to manage volatility created by the blustery weather. Limejump's battery ABU units helped manage frequency on the grid. They charged at £22/MWh and discharged on the same day at £95/MWh.
We are currently tracking the coal-free hours and counting, breaking last month's 90+ hrs record. To see records broken in quick succession and with the latest coal-free run coming on the back of the optimistic CCC report of last week, the UK is proving that the future can be coal-free with the right asset optimisation and market access.
Another interesting week paving the way for a carbon net zero future.
Watch this space indeed!
Flex in numbers:
Total number of instructions for Limejump: 54
Top System Price of the week: £84
Lowest System Price: £8.50
Disclaimer
This document has been prepared by Limejump and is provided to its recipient on no-reliance basis, free of charge and voluntarily. The data and analysis in this document is owned by Limejump, unless where stated otherwise. The recipient shall not distribute the document to people outside of its organisation. Whilst Limejump has taken reasonable care in preparing this document, no representation or warranty, either expressed or implied, is made as to the accuracy or completeness of the information that it contains. This document does not constitute professional advice, delivery of service or performance of a contractual obligation by Limejump. Parties using information in here should make their own enquiries and obtain independent verification as to its accuracy and suitability for the purpose for which they intend to use it. Neither Limejump nor any other companies in the Limejump group, shall be liable for any error or misstatement or opinion on which the recipient of this document relies and does not accept any responsibility for any costs, damages or losses which may be incurred as a result of the reliance, use or unlawful distribution of this document by its recipient.