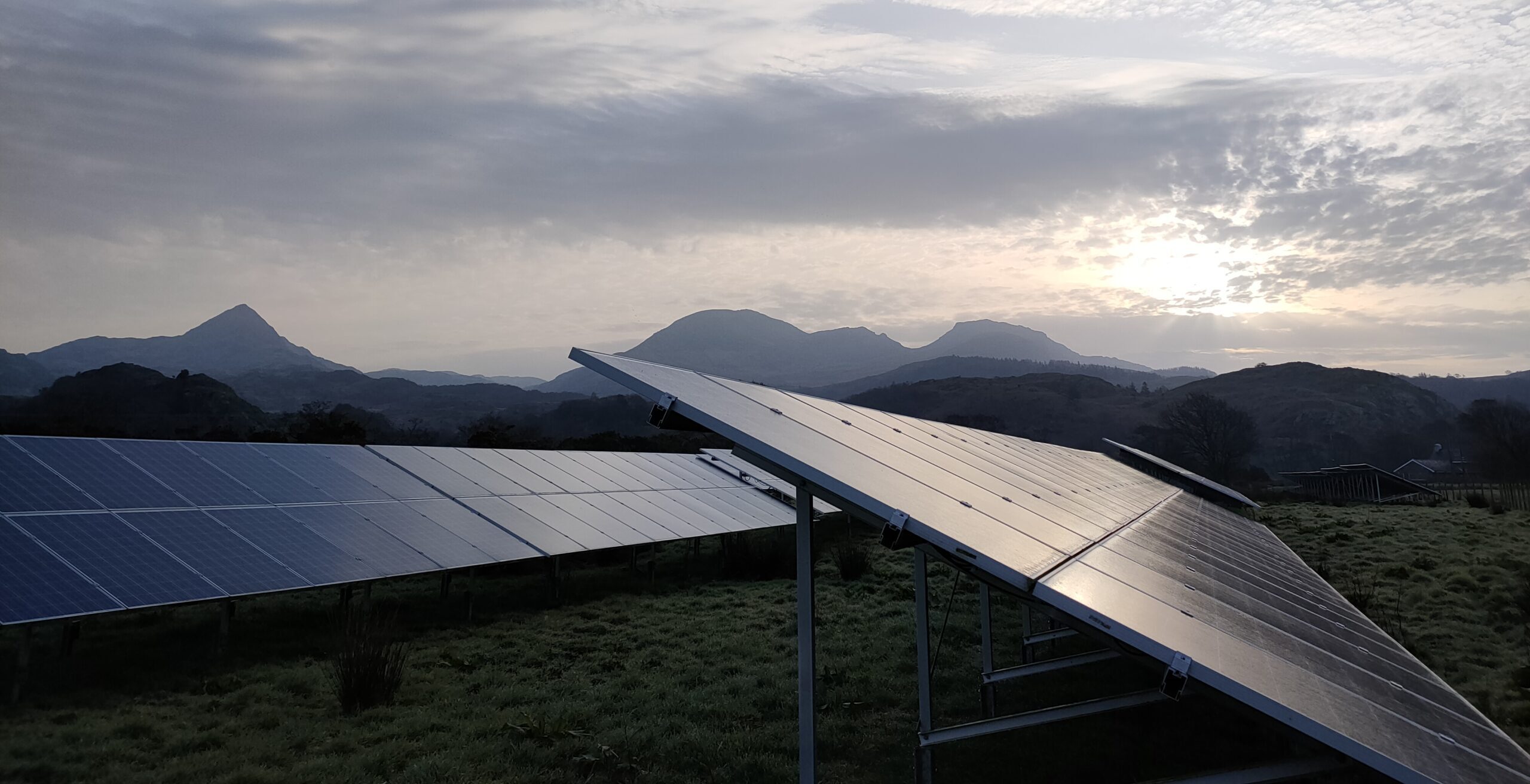 Sophisticated PPA enables Welsh farming family to maximise 'electric crop' revenue
Nestled in the Welsh countryside, traditional farming is meeting cutting-edge renewable energy technology in one extended family.
Commentary from Emma James, Business Development Manager at Limejump.
UK farmers have always been quick to find smart, innovative ways to generate income, by adopting new farming techniques, making the very best use of technology and by diversifying their land use.
Over the past 20 years, farmers have fully embraced renewable energy generation right across the technology spectrum, including wind, anaerobic digestion, hydro, CHP and solar.  As a result, the UK's farming community has grown to be important contributors to the UK's energy mix, through routes such as Limejump's asset optimisation and Power Purchase Agreement (PPA) offerings.
Through PPAs – buying the electricity from renewable generators– Limejump is helping hundreds of farmers across the UK to maximise the value of their renewable assets, whilst also giving them access to the same market opportunities and revenue streams as large power stations.
Rhys Anwyl, a farmer in Gwynedd, North Wales, is one such customer. Rhys farms 100 cattle and 500 welsh mountain sheep at Erw Las Farm and owns a separate 80-acre smallholding at Rhiw Goch which is home to their solar-powered holiday lets.
The Anwyl family have been at the forefront of farm diversification for many years, initiated by Rhys' parents, Lewys and Ellen, and now, the baton is firmly in the hands of Rhys along with his wife Carys and their children Lowri and Cai. Erw Las Farm, which has been in the Anwyl family for three generations, is home to a 200kW solar farm. Installed in 2015, Rhys recently went to market to ensure that he was getting the best price for the green energy that it generates.
Limejump was recommended to Rhys by a family friend who works for the National Trust.  After a series of calls with Rhys to understand his site and requirements, I proposed a 12-month fixed PPA to take advantage of the high power prices at the time that were triggered by tight market conditions from the cold spells in Europe and Asia causing reduced LNG supplies to the continent and therefore causing higher forward power prices.
The fixed price PPA guarantees budget certainty and reduces Rhys' exposure to market fluctuations. We secured a peak price for Rhys by locking in when forward market prices were high and by doing so, yielded a significant increase in the power price for his generation compared to the year just gone.
Rhys has been so pleased and impressed with Limejump's hassle-free PPA process that he recommended us to his extended family, Uncle Rheinallt.
Rheinallt joined forces with other local farming families in Corwen, an hour from Erw Las Farm, to build a portfolio of four 500kW wind turbines across four different farms; with great wind speeds, they are generating 1.7 million to 2.5 million KWh per annum.  We've supported Rheinallt with a PPA for these too, tracking the market to ensure that he also fixed at a price peak triggered by the Suez Canal blockage that had caused considerable market uncertainty.
Rhys and Rheinallt's stories are typical of many farmers across the UK who are helping the UK reach its net zero ambitions by 2050, by generating and integrating cleaner energy onto the grid.
Rhys had this to say about his Limejump experience: "From my initial conversations with Emma through to signing the PPA, I was impressed with Limejump on many fronts. Emma was always happy to pick up the phone, offer market insight and information was easily accessible."
Active in the agricultural PPA market for nearly five years, Limejump offers three types of PPA: Fixed, Flexible or Track & Trade. All of our PPAs utilise our innovative forecasting technology, access to our handy 24/7 online customer portal, downloadable generation data and a team of experts on hand to ensure all our customers are getting the best deal for their energy.
If you want to know more about our PPAs, please contact me – Emma James, Business Development Manager – emma.james@limejump.com  /  07538 617434.