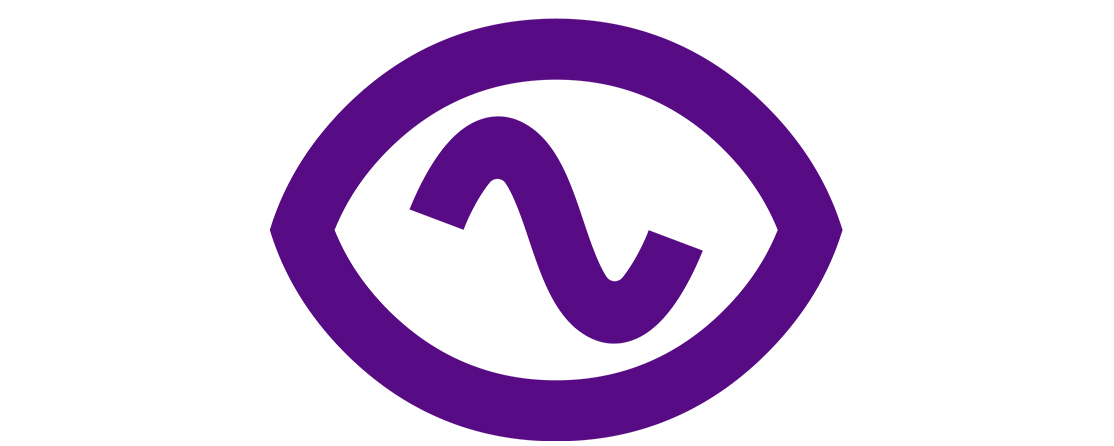 On the Verge of a Tipping Point for the UK Energy Transition – Limejump Market Report – Q1 2019
In Part 1 of our new Limejump Quarterly report, our trading team takes a look at the various markets we participate in and the combined influences that shape these. Our Traders have identified a number of trends throughout the quarter to develop our market view. These evolving trends and insights will be influential for our asset optimisation strategies throughout the remainder of 2019.
SUMMARY:
Q1-19 has been characterised by tumbling forward power prices in the UK and across Europe. There have been a number of factors at play that has influenced this including gas over-supply, above average unseasonal temperatures, increased renewable generation contribution and political uncertainty. This report explores these factors in more detail and provides an indicative outlook for Q2-19 and beyond.
GAS:
Gas prices at the major European hubs (TTF and NBP) fell by more than 50% over Winter-18/19.
GAS SUPPLY SIDE:
LNG over-supply has been a key driver of this price fall, as exporting LNG to liquid European hubs is still the most profitable market for LNG producers. Shipping costs to Asia are up to twice that for Europe, while gas prices in the USA gas hubs trade at a heavy discount to those in Europe.
Opting to shut-in or close down production is not a viable near-term option due to the quantity of gas that would have been sold in forward markets versus the cost of suspending production.
March 2019 recorded the highest number of LNG imports to Europe in history, and these flows are not showing signs of decreasing in the near term. Additionally, data shows that European gas imports from Russia are at record highs. This indicates that Gazprom is not sensitive to underlying price swings and that these flows are unlikely to reduce in the near term.
GAS DEMAND-SIDE:
Winter 2018/2019 saw above-average temperatures for prolonged periods across much of North Western Europe, doing little to alleviate the gas over-supply facing the continent. Following the 'Beast from the East' of February 2018, there would have been hesitation in the market to draw down gas storage levels early. However, as winter progressed and the likelihood of a prolonged cold spell diminished, we saw gas prices beginning to tumble.
Additional demand side drivers include increased coal to gas switching, whereby previously dormant gas-fired generating units are used in lieu of coal-fired stations; in Q1-19, we observed the spark/dark (gas/coal) spread swing hugely in favour of gas-fired generation.
As legacy fuel contracts roll off, we are likely to see an increased rate of coal-gas switching, creating new demand for the gas over-supply dominating European gas markets.
In the near term, evidence suggests that European gas storage facilities are supplied by at least 20% more than they were in the same period last year. This reduces the quantity of gas that can be injected over summer. UK Spark/Dark Spread – this image shows the profitability per MW of gas and coal-fired power generation in the UK for baseload contracts in May-2019.
CARBON:
Q1-19 has been comparatively uneventful for carbon markets in comparison to the volatility we saw in the second half of 2018. EUA's hovered between EU20-25/tonne for most of the quarter. This is despite 25% of the market stability reserve being withdrawn on the 1st of January 2019. It is important to note that since the beginning of April we have witnessed a strong bullish run in carbon prices with 2019 contracts lifting by 26%.
Key factors for this timid trading, and a reversal of the bullish trend that we saw in the second half of 2018, can be attributed to political uncertainty particularly with regard to Brexit negotiations in the UK and the knowledge that if the UK leaves the EU under a no-deal scenario the carbon market would be swamped by surplus EUA's that UK emitters currently own.
Additionally, with tumbling gas prices and increased rates of fuel switching in Europe there is less demand for EUA's as gas-fired power stations emit ~50% of the total emissions of coal-fired stations. The latest International Energy Authority figures released in late March announced that 2018 emissions in the UK were down 3% compared to 2017.
COAL:
Bearish trends in power commodity markets have continued in coal markets. 2019 European coal reached a high of USD$87/tonne in January and is now trading at USD$71.2/tonne. Market analysis predicts that coal should close 2019, close to 15% down on open, which has already been priced in. It is worth noting that although demand is reducing for European coal, coal demand in Asia and the USA for power generation remains high.
RENEWABLE FUEL GENERATION & COAL STATION CLOSURES:
Solar and wind generation records continue to be broken. The UK Government recently confirmed that the UK Grid recorded 650 hours of coal-free generation in Q1-19. This beats the total number of coal-free hours in the entirety of 2017. An expanding renewable fuel mix coupled with subdued power prices and uncertainty surrounding the UK Capacity Market freeze is continuing to place a squeeze on coal-fired generation. Following a challenge by Tempus Energy, the European Court of Justice suspended the UK Capacity Market in October 2018. The market is awaiting further rulings on this, the outcome of which could accelerate coal station closures.
In Q1-19 the first MW's from Hornsea One, the world's largest offshore wind farm which is operated by Orsted and situated off the coast of Yorkshire, were generated. The 1.2GW wind farm is due to be completed by Q1-2020. During the same period, EDF announced the closure of Cottam coal-fired power station, which will take effect on 30 September, while SSE has announced the closure of 25% of its Fiddlers Ferry coal-fired power station. An increased percentage of generation coming from renewables is likely to add to near-term volatility, enhancing the value of flexible generation assets
POWER PRICE:
Gas, coal and carbon make up the SRMC of power stations, and lower commodity costs reduce the price at which these stations need to run to be profitable. As a result of these bearish factors, Q1-19 saw power markets across Europe tumble.
WHAT TO LOOK OUT FOR IN Q2:
It is possible that we will see short-term price spikes as a result of many market players holding speculative short positions. Therefore, fundamental changes that would drive prices higher could create short-term artificial price spikes due to the traders triggering their stop/loss limits. Unless fundamentals materially change, this is unlikely to be sustained long term.
Summer weather forecasts – a cool and windless summer would increase European gas demand dramatically, 1 std deviation of mean weather is 2.8 billion cubic metres of additional gas demand. Conversely, a warm summer will exacerbate gas over-supply even further.
Market consensus is showing bullish forecasts for carbon pricing. With the new Brexit delay coupled with fewer units in circulation in 2018 we are likely to see carbon prices lift. This will most negatively impact coal generators as they need to procure twice the number of emissions credits as gas-fired generation.
Coal to gas switching in both Europe, Asia and the USA will increasingly impact power prices. Comparing Europe, Asia and the USA, Europe is the market where coal to gas switching is currently most profitable. If this extends to Asia and the USA, we will see heightened gas demand due to increased CCGT generation in lieu of coal-fired generation. This will aid the current over-supply situation. The search for a gas floor price will continue and is likely to transpire when coal to gas fuel switching becomes economic in the USA.
The outcome of ongoing Brexit negotiations will influence power prices through currency devaluations. This is through both the carbon market and the value of the GBP against other major currencies as most gas and coal is procured in EUR or USD.
The trend of coal station closures and renewable new builds will continue as the economics of these fuel types do not stack up. In addition, factors including the Capacity Market and CFD payments will accelerate/decelerate this transition.
The energy mix will continue to evolve with renewable generation records likely to be continually surpassed as the power sector works towards reducing its emissions. Investment in sustainable generation will continue to become an attractive economic option as government and public sentiment continue to demand change. The value of flexibility will increasingly influence the decisions of energy managers as they seek market openings that capture near-term volatility, these options include Limejump's entry into the BM. Increased market opportunities support the argument for decentralisation, and Limejump's machine learning and trading abilities will lead the transition to a clean energy future.
Check out Part 2 of our market report later today!
Disclaimer
This document has been prepared by Limejump and is provided to its recipient on no-reliance basis, free of charge and voluntarily. The data and analysis in this document is owned by Limejump, unless where stated otherwise. The recipient shall not distribute the document to people outside of its organisation. Whilst Limejump has taken reasonable care in preparing this document, no representation or warranty, either expressed or implied, is made as to the accuracy or completeness of the information that it contains. This document does not constitute professional advice, delivery of service or performance of a contractual obligation by Limejump. Parties using information in here should make their own enquiries and obtain independent verification as to its accuracy and suitability for the purpose for which they intend to use it. Neither Limejump nor any other companies in the Limejump group, shall be liable for any error or misstatement or opinion on which the recipient of this document relies and does not accept any responsibility for any costs, damages or losses which may be incurred as a result of the reliance, use or unlawful distribution of this document by its recipient.