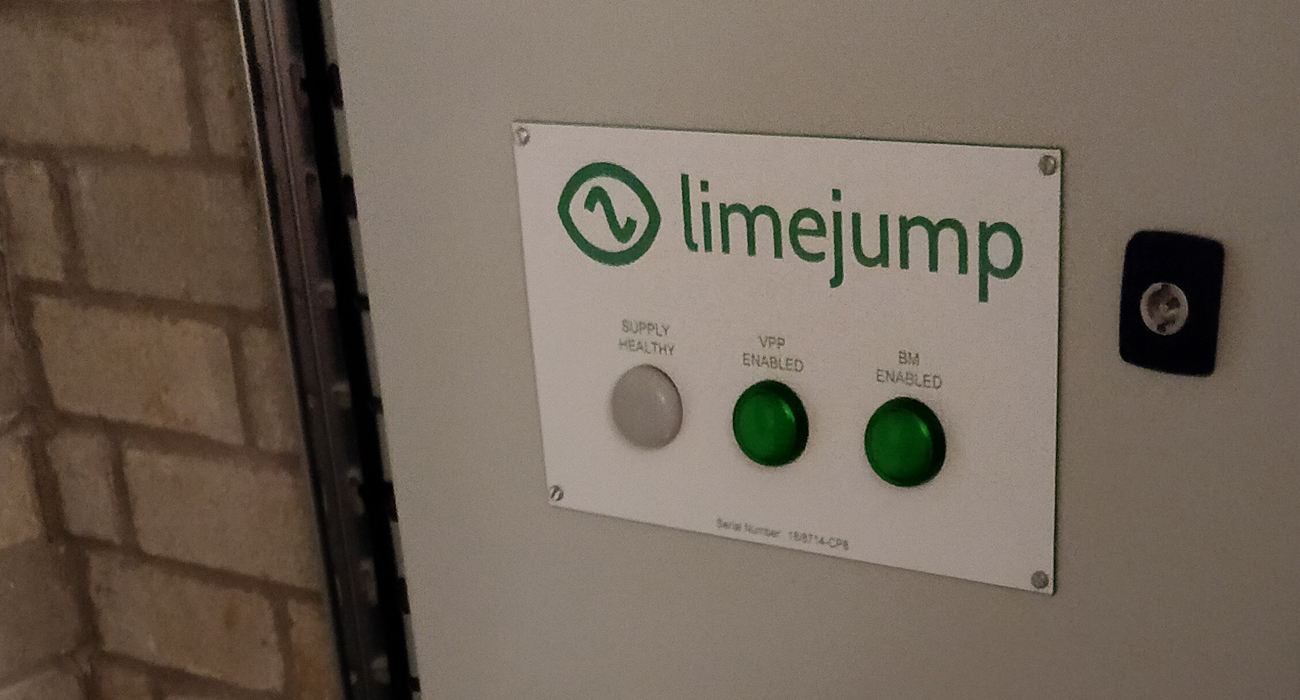 Limejump Secures 92% of the Fully Dynamic Volume in November's FFR Auction
Energy tech leader Limejump has enjoyed further FFR auction success, highlighting the increasing role flexible energy sources have to play in the UK energy markets. Limejump was selected to provide 49MW of the total 53MW selected in the Fully Dynamic FFR Tender, 92% of the total Dynamic volume awarded in the latest auction.
In terms of value, Limejump averaged £6.13/MW/hr for their Dynamic entries while successful Dynamic volume recorded average prices of £6.83/MW/hr, 11% above the participants average. Static prices also had a part to play, with Limejump securing prices averaging £1.68/MW/hr, 20% higher than other participants average accepted prices.
With these contracts secured, Limejump's intricate market trading knowledge will deliver better revenue for their customers than other market representatives, reinforcing the value offering of renewable development in a month where the future of the Capacity Market is in question pending an inquest and government subsidy policy decisions continue to generate headlines.
Continuing a number of successful auction results over the past year, Limejump is driving change through the UK's energy industry. In August, Limejump entered the Balancing Mechanism to trade against large pumped Hydro stations and carbon-based energy generators, a significant first.
In October's FFR auction analysis, Limejump was highlighted to have secured 84% of the Fully Dynamic Volume Awarded, awarded contracts for 21MW at prices averaging £7.23/MW/hr, an impressive 41% above the average price across all Non-BM volume. In September, Limejump's successful share grow to 55% of the total auction results.
This continued dynamic market focus on Limejump's customers increased National Grid's selection of dynamic capacity to help balance the grid, embracing Limejump's portfolio of renewable resources and battery storage.
This success anticipates future opportunities such as Trans European Replacement Reserves Exchange (TERRE), which will establish an EU-wide balancing market when it is introduced in 2019.
Key Points
November was a month ahead auction for December 18 contracts.
36 bids were submitted across 8 companies, bidding in 13 units.
Limejump secured 49MW of 53MW selected in the Fully Dynamic FFR Tender.
Limejump secured 92% of this fully Dynamic Volume.
The average weighted successful bid price for Dynamic was £6.13/MW/hr.
Limejump Dynamic volume was secured at £6.83/MW/hr (11% above the average).
Static was secured at an average price of £1.40/MW/hr.
Limejump Static volume was secured at an average price of £1.68/MW/hr (20% above the average).