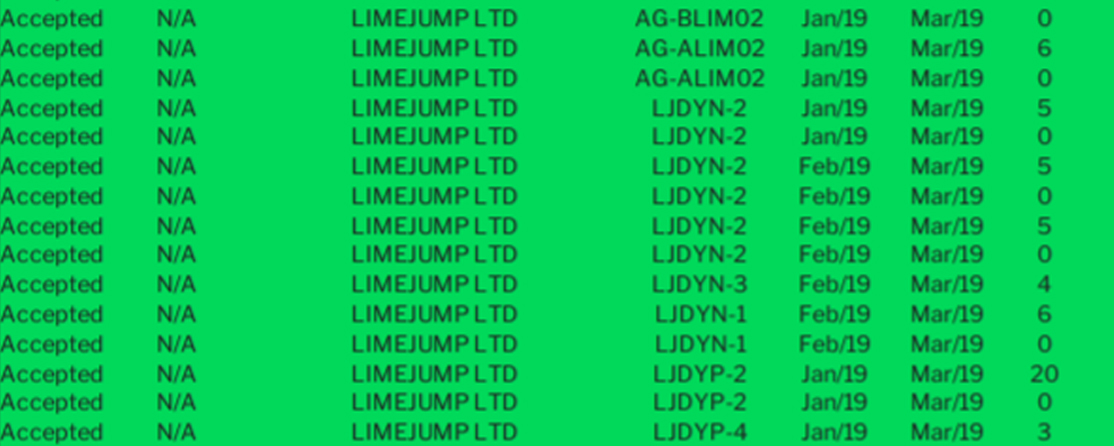 Limejump secures the ​majority of the fully Dynamic Volume awarded in the January month ahead tender, continuing their dominant trend in FFR Auctions
Limejump's success, with 57% of the fully Dynamic volume awarded, provided contracts for all units bid.

These results provided especially pleasing figures, as the prices secured across Limejump winning bids were on average, 16% higher than average.
This month's auction saw 55 bids submitted to National Grids for fulfilment in February, with 9 companies providing auction competition. A total of 506MW was secured in this Tender.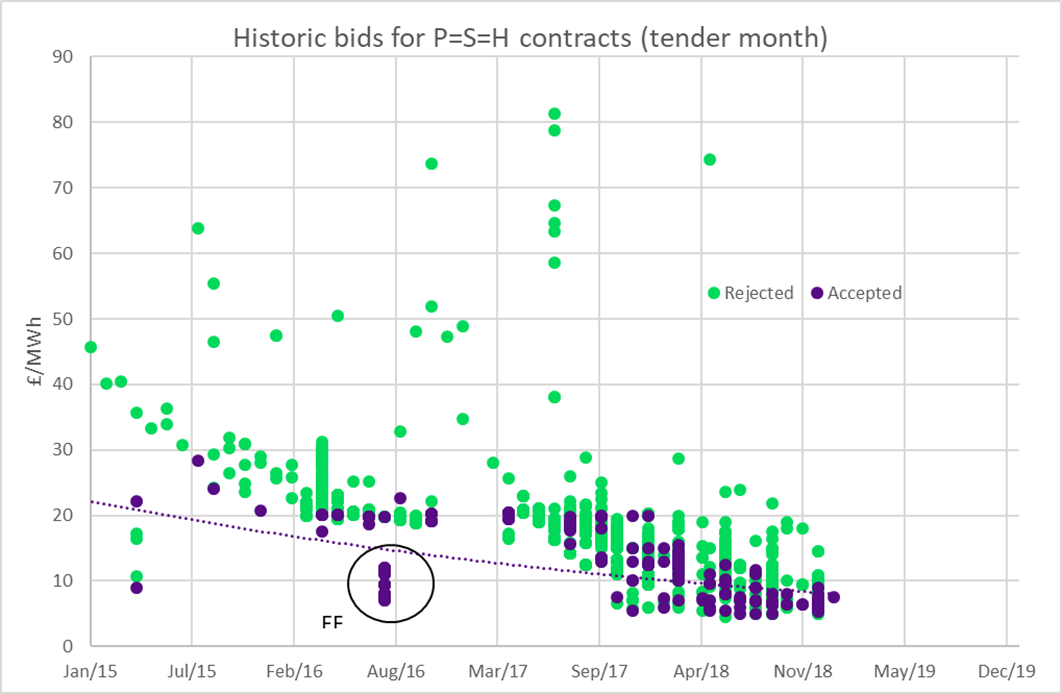 Within the static auction results, Limejump achieved successful bids at £1.50/MW/hr, 38% above the average price of £1.09/MW/hr.
In the Dynamic auction, the average successful bid price for in the January round was £6.69/MW/hr with Limejump securing volume at an average price of £7.77/MW/hr, which is 16% above the competition.
These results provide Limejump's Demand Response customers with increased market access and will bring increased renewable resources into National grids portfolio of balancing resources. The auction results again reinforce the view that sustainable generation and battery storage can keep the UK's lights on and prevent interruptions to supply. This success anticipates future opportunities such as Trans European Replacement Reserves Exchange (TERRE), which will establish an EU-wide balancing market when it is introduced later this year.
This market dominance builds on the back of Limejump's trend in these auctions, including securing 83% of the fully Dynamic volume in November's Auction, 84% of the awarded contracts at prices averaging £7.23/MW/hr (41% above the average) in October and in September, delivering 55% of the total auction results.