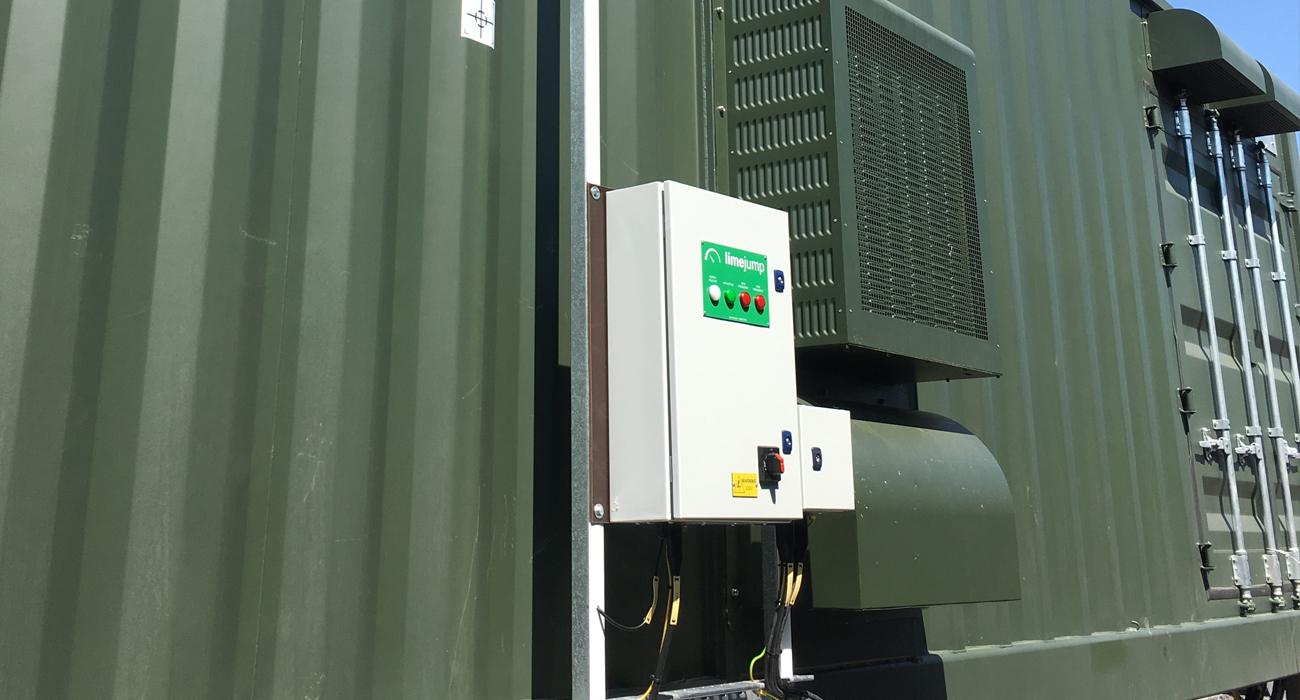 Limejump Dominates FFR Auction Results, Claiming 84% of the Fully Dynamic Volume Awarded in October's Tender
Limejump's success in National Grid's most recent auction continues to provide distributed sources of energy generation with access to potentially revenue-generating markets. These encouraging results illustrate that renewable generation not only creates a better environment, it also provides business opportunities for developers to achieve ROI.
Limejump has been awarded contracts for 21MW representing 84% of the non-BM, total true dynamic volume secured by National Grid. Limejump's fully dynamic volume averaged £7.23/MW/hr per megawatt, 41% above the average price across all Non-BM volume which out-turned at £5.11/MW/hr.
National Grid's selection of dynamic capacity to help balance the grid follows the growing use of flexible distributed assets across the UK, embracing renewable resources and increasing the mix of energy sources, including battery storage, solar PV, onshore and offshore wind and hydro. This success anticipates future opportunities such as Trans European Replacement Reserves Exchange (TERRE), which will establish an EU-wide balancing market when it is introduced in 2019.
These results are hot on the heels of Limejump's ground-breaking entry into the Balancing Mechanism in August, the last source of energy to support National Grid in times of supply and demand imbalance and September's FFR auction of which Limejump claimed a 55% share.
Results such as these continue Limejump's recent dominance of dynamic auctions. In August, it captured 30% of the total FFR auction results, providing 120MW of electricity. These results continue to build Limejump's industry-leading portfolio, adding value to the Limejump Energy Platform which is already the largest manager of battery assets in the UK with ambitious plans to grow to over 1000 MW capacity by 2022.
As new entrants enter this market, it is interesting to note that Limejump and six other companies were awarded contracts heralding a changing of the guard from larger players to smaller participants and distributed assets in powering the UK.
FFR energy can be called on to make sure that the UK system maintains consistent supply and continues to power households when they most need it. Famous scenarios include halftime during an England world cup semi-final, where a large proportion of the UK population use appliances to make tea or reheat pizza. The "Beast from the East" weather pattern experienced in March created a similar scenario where UK energy systems were put under strain by a combination of high demand for heating coinciding with gas supply issues.
Key Auction Results:
A total of 33 bids were submitted this month across 7 companies, bidding in 12 units;
Limejump secured 21MW – this represents 84% of the non-BM, total true dynamic volume secured in the auction.
Limejump's Volume was secured at an average weighted price of £7.23/MW/hr (41% above the average);
54MW of Static volume was accepted of the 197MW bid
Static was secured at an average price of £1.17/MW/hr
For further information: