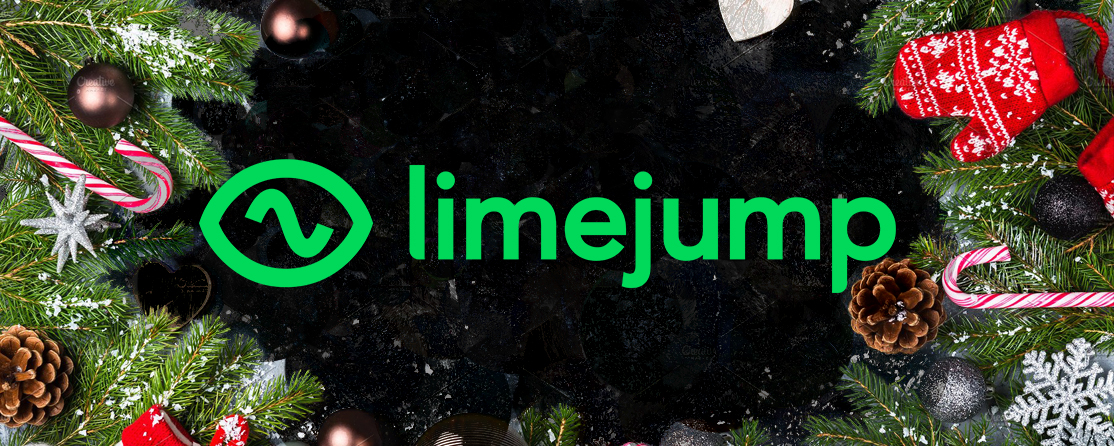 CEO Erik Nygard Reviews a Year in Limejump and Takes a Look at What's Next in 2019
At the beginning of 2018, we sat in a small but energetic office in Waterloo.
This space had been the breeding ground for many of the adventures we were about to execute in the year to come.
For an exciting start-up, this jumble of desks, experiments, plans and experts had provided the opportunity for us to dream big, challenge each other to achieve and allowed us to grow in the direction we envisioned.
One year later I look over our expansive offices in Oval; our central trading desk accessing multiple trading markets, connecting to hundreds of assets, processed by advanced machine analytics and a team 60 strong who now makeup Limejump and I can see the promise we were planning in 2017 and the years before, in actuality every day.
2018 has proven to be a year of many firsts.
Here are some highlights from this amazing year:
Beginning the year, we were the only UK company to be recognised as a Bloomberg New Energy Pioneer in New York, an exciting achievement for a growing business.
We developed and implemented the 24/7, real-time management of our entire Frequency Response Portfolio.
In August, we became the first business to trade an aggregated unit against the traditional power plant generation sources in the Balancing Mechanism. We have been instructed over 1,000 times since including fully automated asset instruction and control.
We have grown to manage one of the largest portfolios of batteries in Europe and one of the largest on the globe.
We have doubled our solar, wind and hydro generation PPA contracts.
We spoke, debated and presented at numerous exhibitions and shows and to wider audiences at the likes of WIRED Smarter where we emerged victorious on the energy stage.
Our engineering team travelled 64,000 miles, nearly three times the circumference of the globe, connecting assets, testing systems and sometimes rewriting the rulebook.
Our tech teams have created new ways to communicate with the likes of National Grid, paving the way for many industry-wide advancements.
Our algorithmic know-how has improved our forecasting, our Triad predictions and the speed at which our systems can communicate with each other, rivalling many Tech focused businesses in the progress.
We capped off this year with global recognition at the S&P Global Platts Global Energy Awards in New York where we were named the Global Rising Star for 2018.
To make all this happen, our dedicated team has worked tirelessly to build what we see as the Future of Energy. Their dedication and passion is the true drive that fuels our business and pushes us towards our mission to revolutionise the energy industry through sustainable solutions that maximize our customer's value.
What's next?
Approaching 2019, we're focused on our customers more than ever before. With a newly redesigned Customer Success team in place, we're doubling down on customer experience and service design.
All of our product and service enhancements reinforce the values we hold:
Control and Transparency
Everything we do and create should give you better clarity of detail, insight and asset control – keeping you fully informed and providing unparalleled access to markets.
A Comprehensive Approach
It matters to us that every customer is well-represented in what we are doing. Our initiatives reflect the needs of all of the businesses we serve – no matter the asset type or size.
Intuitive Solutions
We will continue to pursue new ways to revolutionise the energy industry, leveraging our analytics, tech and market access to deliver useful and user-friendly tools and experiences. 
To our customers, we would like to thank you for your loyalty as we develop a new type of tech-driven energy company. We appreciate your feedback and insight and look forward to developing this new kind of energy company with you.
To the wider industry, we look forward to engaging with you as we all strive to enhance the structure of the energy industry in the UK and globally.
2019 is looking eventful already and will be a year of development, of pushing new boundaries, of iteration and enhancement and will promise to again be a year where we break new ground, challenging the old ways to create a better, sustainable future.
Watch this space.
Merry Christmas and a Happy New Year to you all.