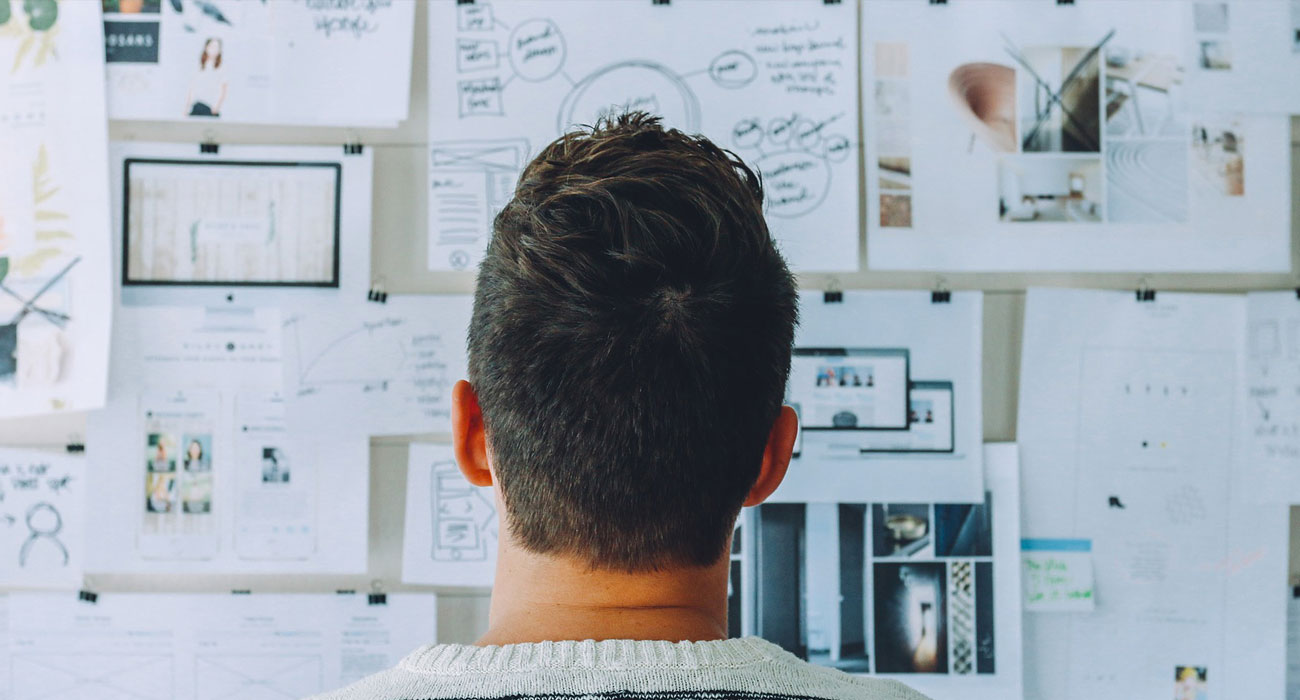 5 skills you should master as a UX Designer in the Tech Energy Industry
The new tech energy revolution is here, there is no doubt about it. Change is happening and the old massive power plants are being sentenced to death. This is through a combination of factors such as a legacy of undynamic infrastructure too large to change and innovate and the world is beginning to realise the importance of a sustainable and clean way to generate energy. This, however, does not mean that this transition will be easy or fast. The energy market is extremely complex and adding new intermittent renewable energy sources into the mix is making it even tougher to decipher. Where once industry knowledge and power were centralised, and as a result, monopolised, there is now an increasing number of relevant players with their own energy offerings, accurate or not.
Nowadays, this complexity can only be managed by using tech to digitalise the industry. Thus, the number of digital products available is rapidly growing and the user experience around them is becoming a key piece in their success. Yes, UX rules!
As a UX & Product Design Lead at Limejump, I have identified that even though the industry offerings share similarities, when talking about user experience; the tech energy industry needs a clear focus on specific UX skills.
When you talk about user experience, everything sounds like science fiction. The coded initials (UX, IA, ID, UCD, etc.), the technical jargon, the tools we use. By UX skills I don't mean our ability to fly or destroy walls with your laser vision. Do not underestimate them though! Your superpowers, as a key member of your business, provide your company with superior skills to elevate your business above your rivals.
1. Facilitation, facilitation and facilitation

I bet a lot of your colleagues think about a UX Designer and say things like, – Oh yeah and then (insert your name here) will make it look pretty! They usually have the idea of a designer working in their own world, producing magic on screen or paper as another step in the process chain… but you and I know the truth.
UX is not magic and UXers are not wizards. None of the user experience techniques tell us what solution to design, and how to do it. All we do is to facilitate discussion, provide a shared understanding and prove our assumptions wrong. By doing this iteratively we move closer and closer to the right solution.
Obviously, you won't understand everything in the energy market because it is full of regulations, certifications, jargon, mad billing processes, etc. The best assets are within your organisation, people with great knowledge about the product that needs to be designed. We provide them with the necessary tools to express and translate their ideas into a design that does not just look good, but works. 
For instance, as an energy company who provides customers with market access, we designed internal intranets to enhance communication, we translated coded language into clear, usable solutions.
"Business people don't just need to understand designers better; they need to become designers"
2. Map experiences and processes like crazy

Understanding is the first step in every design project. Map your user's experiences. Create user stories to understand the full picture. Additionally, you will need to map your internal deal flow process and understand the Service Design around the company. What does the deal flow for your product look like? Where are the pain points? How could you improve or alleviate them? How does it affect your customers?
By mapping your organisation's experiences you are helping everyone understand the complexity of the business, highlighting the importance of collaboration and increasing quality design solutions.
At Limejump we are able to identify common patterns within our products which now allows us to fit new solutions into our processes and systems. This enables us to structure our data, improve our billing process, efficiently manage our customers and issue assets across our entire portfolio.
Tips & resources:
Always include the customer experience team (CX, Account Managers, Customer Service) in your mapping sessions.
An amazing resource for mapping experiences is James Kalbach's book: Mapping Experiences.
Everything about user stories in User Story Mapping for Jeff Patton.
3. Start talking the language of the business

As professional designers, we need to present our value proposition to the business. We need to understand the industry language and use it ourselves with confidence. Consequently, we should know how to sell too.
Selling a design based purely on how it looks is difficult due to its subjectivity. It is easier once you add the usability research, however, embracing business metrics is key.
There is no better way to justify your design solution than combining the appearance, user research and business value to produce a design solution. This will help you and your company to make better decisions about how to manage your resources and provide the objective results.
Tips & resources:
Try to spend some quality time with the people who understand business and product (Salespeople, Business analysts, Head of Products, CEOs, etc.) Ask them about how the company makes money, what makes it possible or how a day looks like for them at the company. Believe me, there is no better way to learn.
Understand where your business fits and the value of design with Business Model Generation and Value Proposition Design.
4. Get to know your users and don't assume

It does not matter if you have a 30-year background in the energy industry, you are not your users. Yes, I agree, you do have industry knowledge. However, your design and solution still an assumption.
Do not forget that you are competing with hundreds of companies globally and every detail counts. Empathy with the end user is vital to understand what do you need to design and how it will make a real difference to your users.
It is critical that you gather enough information about your user's experiences with your product for you to then formulate your decisions around what they need, not what they want. To make sure you don't assume, you need to apply proper user research methods before, during and after a product launch.
Tips & resources: 
5. Low fidelity prototypes are your best friends

Energy startups are fast-paced environments where iteration and adaptation are essential. As the market itself is evolving fast, it forces you to pivot and make important decisions in an insanely short period of time. I think you get the idea.
The need to test is imperative, however, you can't spend too much time creating mockups and high-fidelity prototypes unless they are mandatory. In my experience, you should create prototypes in the same way you approach MVP (Minimum Valuable Products). For example, why should we spend hours on a clickable prototype if we know our audience will understand it with a quick sketch. It will be a waste of time!
Tips & resources: 
Don't let the tools define you. Invest some time getting the concepts right, warm up with some sketches and paper prototypes first.
Of course, there are dozens of other skills that are necessary for a UX Designer in any industry. It is a must to be; a good listener, work on building a great relationship with your development team, being able to explain your design in front of stakeholders and customers in an effective way, have a great deal of empathy with your users, etc. The list just goes on and on!
This article is just the starting point and provides some quick advice for you to start working on those key areas because you will need them day in and day out. I have been in the design trenches and have seen first-hand, the experience and hard-won knowledge that leads to success. Whether you are a designer currently working in the energy industry, or you are about to make a start in this complex market I hope you find this article useful!
Feel free to share your experiences and thank you for reading!